Letter from O. M. Boggess to Mr. Davis, 11 June 1924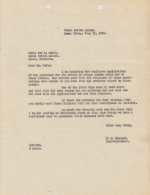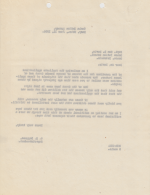 Summary:
Regarding two boys' applications.
Description:
Letter notes that the two Grant boys did not attend Genoa because their application had not been received. The children are to be sent back to Walthill and Mr. Davis is to pay for the traveling expenses.
Identifier:
gdp-kc0022-0034
Citation:
Letter from O. M. Boggess to Mr. Davis, 11 June 1924; Folder: Genoa Indian School 1915-1924, 1 of 2, Box 3; Correspondence Files, 1909-1925 (NAID 6036839); Office of Indian Affairs, Omaha Agency; Record Group 75; National Archives and Records Administration—Kansas City